St. Petersburg, Clearwater & Tampa Bay
St. Petersburg & Tampa Bay Fishing Charters!
Whether visiting the Gulf Coast of Florida on vacation or a resident – Tampa Bay, St. Petersburg and Clearwater offer some of the finest inshore and nearshore fishing experiences anywhere! An inshore fishing adventure is the perfect way for you and your family to experience some excellent fishing and get a taste of true Florida.
From half-day inshore charters to full-day trips, Captain Nate Diaz with Big Bay Fishing Charters has you covered!
So, what will you catch on a typical charter with Capt. Nate? The inshore waters of St. Petersburg and Tampa Bay are home to a number of game species including: Redfish, snook, seatrout, tarpon and snapper. Of course theres always the possiblity of catching other species such as sharks!
Our St. Petersburg Fishing Charter Options
Fish the flats and shorelines of Tampa Bay for snook, redfish, trout and other inshore gamefish species!
Nearshore Fishing
Charters
A nearshore fishing charter in St. Petersburg is the best way to put some tasty fish in the cooler!
A "family fun-day charter" combines fishing with time spend on the islands and sandbars – perfect for any age.
Fish for the "Silver King" at the bridges and passes of Tampa Bay to challenge this bucket-list gamefish!
Ever dream of doing battle with a SHARK?! We can make that happen on our shark fishing charters on Tampa Bay!
The perfect give for any angler! Amounts are customizable and may be applied to any of our charter offerings!

Family-Friendly Inshore Fishing Charters
We can't think of a better way to spend a day with your family in the Tampa Bay/St. Petersburg area than getting out on the water and creating memories! Our fishing charters are geared to put a smile on everyone's face!
• Safe and comfortable for the entire family – including the young ones!
• Fishing opportunities to suit everyone's needs – novices too.
• Capt. Nate loves to pass along his passion for fishing.
• Create memories that'll last a lifetime!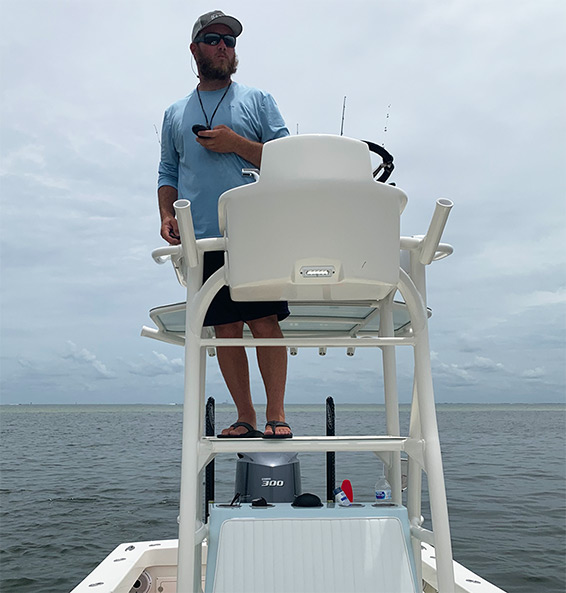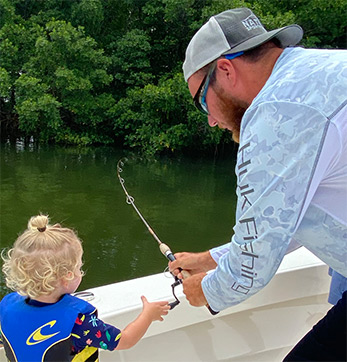 I've been very lucky and fortunate to call Tampa Bay home for my whole life. I started fishing with my Dad at a very early age. From offshore adventures to the middle grounds, to fishing the flats – we did it all!
I always knew that I wanted to make a career on the water, sharing with locals and visitors all that Tampa Bay and the Gulf of Mexico has to offer.
Here's what others have to say
Captain Nate was amazing! We had an absolute blast and caught way more fish than we hoped for. My teenager was elated and he had a perfect day on the water. Capt Nate's knowledge of the area and what/how to catch was clear and really made the experience perfect. Very friendly, easy to talk to, and accommodating. I'll definitely charter his service again when my other son can be in town. When our original date ended up being really windy, instead of going ahead and having a poor fishing experience, he worked with our schedule to fit us in on a better day so that the trip would be perfect.
Capt. Nate helped my family have a great time with memories we will cherish for years to come! His laid back demeanor was great with the kids and he knew where to go to get bites for everyone! We had a great time, the equipment was top notch, the captain was amazing, and the weather was incredible!!!