St. Petersburg Family-Friendly Fishing Charters
Inshore Fishing Charters From $400-600
(All trips include two people. Each additional person is $50, up to 6 people)
A family fun-day charter with Capt. Nate Diaz on the waters of St. Petersburg and Tampa Bay is the perfect way to spend some quality family-time while including anglers of all ages and skill levels!
We'll split our time between fishing the inshore waters of Tampa Bay and hitting the local sandbars and islands for the opportunity for everyone to play in the water, explore and relax.
Bring along a picnic lunch or have your Captain take you to one of the local, waterfront restaurants inside of Tampa Bay!
Charter Duration
4 and 6 Hour Charters
The Fish We Target
Snook
Redfish
Seatrout
Snapper
Jack Crevalle
and More!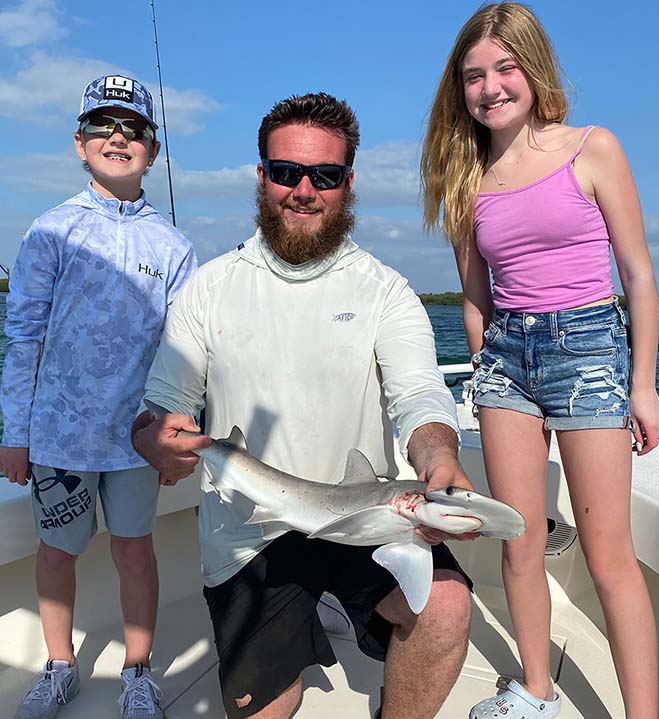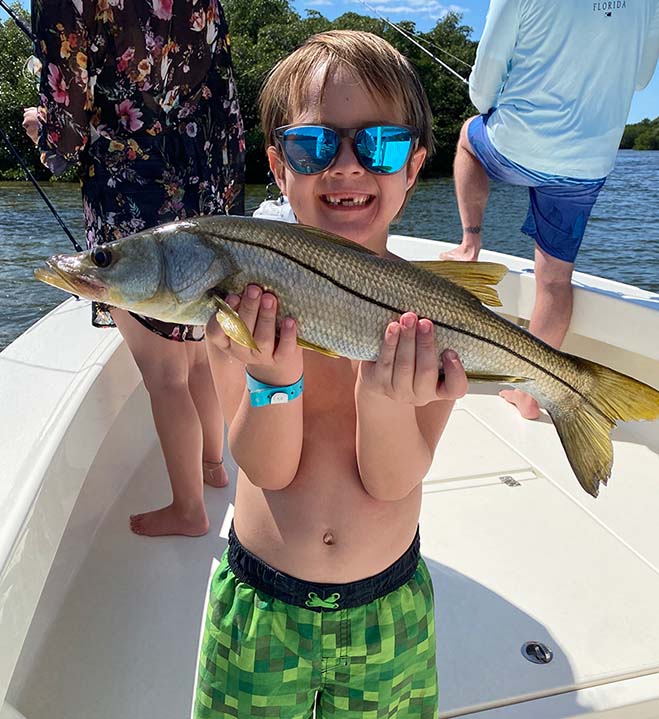 Here's what we're providing on your charter:
Here's what you should bring with you:
Here's what others have to say
Had an absolute blast! Captain Nate really knows his stuff and a great guy to fish with! I'll definitely be coming back to fish with big bay fishing!
Absolutely phenomenal experience. Came down from Georgia and wanted to get some good fishing done while I was down. A friend of mine recommend big bay fishing charters so we decided to give it a shot. Not only was Captain Nate professional, his customer service was top notch. We had a morning charter at 8:30, then we were catchin fish at 8:43.. If you are looking for a charter in the Bay Area, look no further than Big Bay Charters and Capt. Nate. Highly recommend and will be booking more charters with him in the near future. Thanks Nate.