St. Petersburg Shark Fishing Charters
Nearshore Fishing Charters from $800-1000
(All trips include two people. Each additional person is $50, up to 6 people)
Ever dreamed of doing battle with a shark?!
St. Petersburg shark fishing charters on Tampa Bay are a sure way to make that dream a reality!
You'll fish the bridges and channels of Tampa Bay, utilizing a number of techniques and both live and chunk bait to entice the unforgettable bite from these toothy predators. On our shark charters, we catch a variety of sharks including black tips, bonnet heads, bull sharks and more!
The young anglers in your group will love to see and catch sharks as well! And we do it all in a way that is safe, enjoyable and responsible!"
Charter Duration
6 and 8 Hour Charters
The Fish We Target
SHARKS!
Black Tip Sharks
Bonnet Heads
BullSharks and more!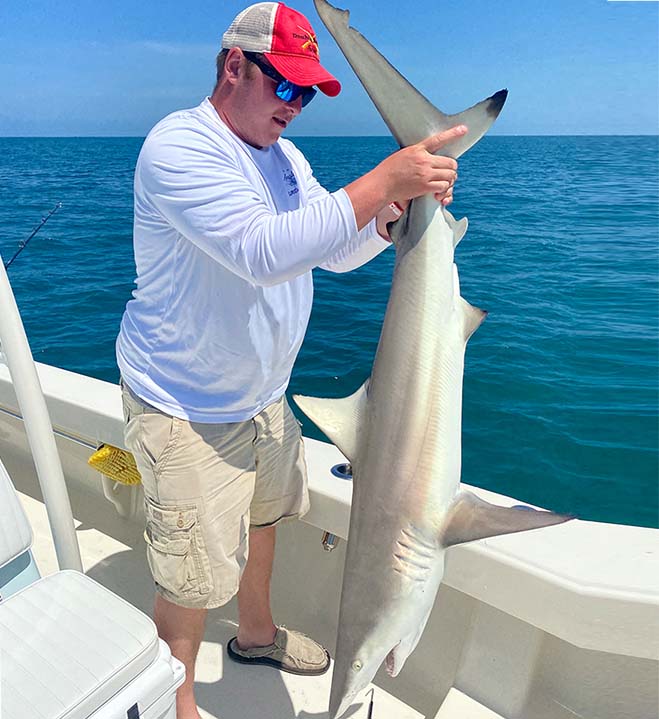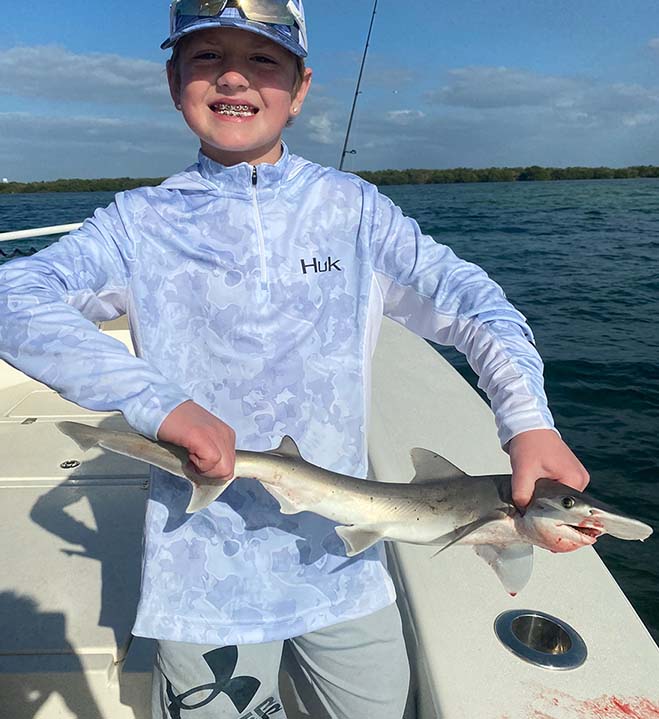 Here's what we're providing on your charter:
Here's what you should bring with you:
Here's what others have to say
Hands down the best in the bay! If you want a charter that will put you on the fish and takes care of the customers best interests then book a trip with Capt. Nate today!
What an absolute BLAST!!! We went out with Captain Nathan today and to say he put us on fish was an under statement……. being able to bring 50 + fish top side ( all catch n release) made for an A-MAZ-ING afternoon of fishing!!! Can not wait to go fishing with him again!!!!